Luke McKay Draws Grif - Red vs
blackcrayon
Mar 22, 05:02 PM
I can assure that doubling the 256MB of the first iPad is not enough for people that need a lot of multitask, like me.
...
If you just can't recognize how multitask works better with 1GB RAM and true background apps (QNX, Honeycomb), then you deserve to use a limited thing like an iPad.


I like products, not brands.

Question: does anyone know if the A5 design could've fit 1 GB of RAM, or if anyone else is packaging more than 512 MB of RAM inside of their SoC? Just wondering, it may actually be a limitation of the A5's design(or at least one with a huge cost increase to overcome), but the other side is faster, lower latency memory. I don't know if Samsung will be using a similar design, but I don't think the Tegra 2 tablets have their memory "sandwiched" on top of the CPU cores, so to speak. Or maybe it makes no difference in the real world, guess I need an engineer to explain :)
---
Red vs. Blue Halo
Wirelessly posted (Mozilla/5.0 (iPhone; U; CPU iPhone OS 4_2_1 like Mac OS X; en-us) AppleWebKit/533.17.9 (KHTML, like Gecko) Version/5.0.2 Mobile/8C148 Safari/6533.18.5)

I voted for Obama. I respect Obama. I will likely vote again for him against lesser candidates. He will likely win reelection.

But I can't say I'm proud of what he's doing and not doing. And I'm not sure how others can be either.
---
Red vs Blue Tucker Wallpaper
What OS will the iPhone be running? :confused:


Mac OS Kitten.
---
Red vs. Blue · The Official
What do you intend to do on an Air that will require what little extra power the nvidia gfx offers over Intel. You sure as hell can't game with it.
You sure as hell can.

This.
---
Funny Red vs Blue Videos
digitalbiker
Aug 25, 09:03 PM
Ask me, phone support has been pretty lousy for years (at least since 1996 or whenever they instituted the stupid 90-day support rule that doesn't mirror the 1 year warranty.)

After reading through this thread, doesn't it concern everyone that so many of us have dealt with customer support over the past couple years.

What ever happened to quality control? I am not sure I have ever bought one Apple product since 1996 that I didn't end up calling Apple Customer support because something was wrong.

I remember buying a lot of computers, Apple II's, original macs, Commodore 64's, Amigas, Dells, etc. that never once required a phone call. Now everything I buy from Apple breaks or needs a repair prior to it's warranty running out. I have also had two machines and an ipod go completely bad after the warranty expired.
---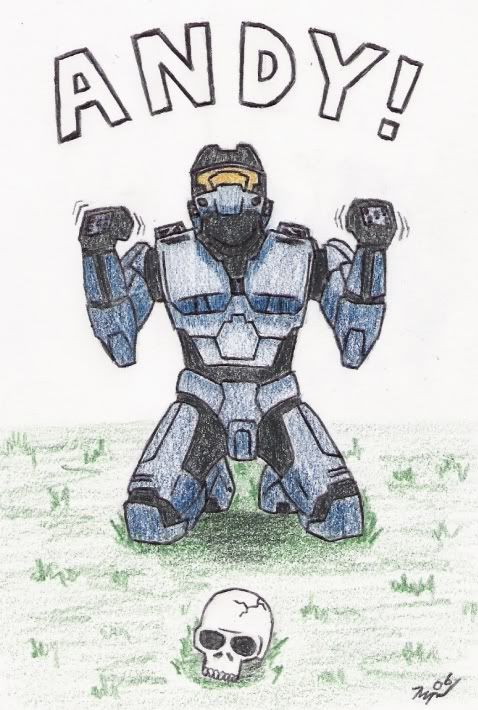 Poor Andy Caboose Red vs Blue
rockthecasbah
Aug 7, 11:07 PM
i liked all of the features but picked Time Machine because it just makes it so much easier to back up. Who cares if it isn't the most original thign ever? It's easy to use, integrated, and useful. :)
---
Michael J. Caboose - Red vs
GenesisST
Mar 31, 04:00 PM
Can't we just all get along?:-)

The pissing contest continues taking on comical character.

As an iphone user I have a great device that does what I want it to do. The least of that is actually making phone calls.
It's beautifully integrated with all my Apple stuff.

The Android users have their iphone and ios copy phones. (Hello Mr. Schmidt, nice stealing)
If the Androids and Windoof phones do what their consumers need them to do be happy.

Why would I even care if open or closed. I have no personal advantages if Mr. Rubin has to eat his words or they make changes. Technology is ever evolving.
As a famous politician once said: What do I care about what I said yesterday?

May the better product win, copy and all. If the iphone starts to suck and there are better alternatives for me, I'll switch and so will plenty of others.
Same the other way around.

Objectivity, here? It's like thinking in church... BLASPHEMY!
---
Red vs Blue Soundboard
Man if they put the power supply on the top that would just be insanely stupid. 2 Optical drives is fine by me, although I am good with just one. But the post above about a Blu-Ray drive would make having 2 logical, one is Blue-ray, other is DVD/CD +/- RW.

-mark
---
Halo - Red Vs. Blue - Caboose
Anyone think this is for the MBP instead of the MBA? Maybe it's too early for that, but I know the next redesign of the MBP aimed for late this year/early next will be a mix of power, thinness and a super good screen.
---
Red vs Blue Soundboard
citizenzen
Mar 22, 07:08 PM
Whether it turns out to be justified depends on subsequent events.

Sounds dangerously like, "the ends justify the means."
---
Red vs. Blue
I will try to hang close to my computer for any questions.
---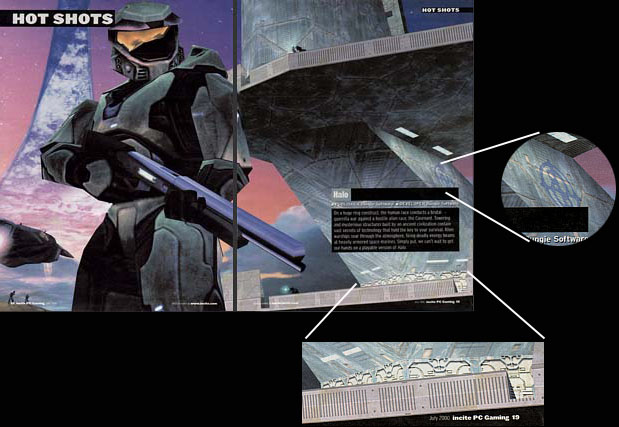 Red vs Blue
Mattie Num Nums
Apr 19, 02:46 PM
Are you talking about the Newton, troll?

http://www.thocp.net/hardware/pictures/pda/apple_newton_sml.jpg

I had a Casio Personal Diary in the late 80's that had the exact same grid.

Im not a troll either without Apple I wouldn't have a job.
---
Red vs. Blue Caboose Helmet
studiomusic
Nov 29, 12:08 PM
Does she appear on emusic?

Why yes, she does!
Got a few people from the SLC here I see...
---
(RvB)Caboose
Well still waiting. I did talk to one of the support people but got transferred. I did mention that I got hung up on yesterday. He said there were a huge amount of people calling about the recall.

I'm listening to a female repeat herself over and over in two different languages. I can't figure out the second language but it's annoying!
-
-
Ok I'm getting refunded since I went and bought one (Nike+ iPod kit) at footlocker today...

Other than the wait I can't complain since they're nice.

Nuc
---
Tags | Red vs Blue | Caboose
Sony have set a new release date: November 24th (this year, if you were wondering). So then, 12 days to go, unless you're one of the lucky ones who's already managed to get a copy ;)

:apple:
---
Tags | Red vs Blue | Caboose
pink-pony115
Aug 12, 10:47 AM
I'm a sucker for a new hot phone.

I got a rockr...and remember how that turned out. :o

Frankly I'm sick of the iPhone rumors.
---
Red vs. Blue - Television
The full article is very funny.



"It would be a nice idea. We have a negotiation coming up not too far. I don't see why we wouldn't do that... but maybe not in the same way," he told the Reuters Media Summit, when asked if Universal would negotiate a royalty fee for the iPod that would be similar to Microsoft's Zune.

"The Zune (deal) was an amazingly interesting exercise, to end up with a piece of technology," he added.


"It would be a nice idea" if I got money for nothing too! And why am I tempted to read "an amazingly interesting exercise" as an amazingly interesting exercise ... he added, dollar signs flashing in his eyes like some real-life Scrooge McDuck' ?

And to end up with "a piece of technology"! Yes! wow! hahahahah, I bet Microsoft were astounded about that too.

As the various parodies of such behaviour online indicates, the whole thing would be hilarious if it wasn't so ... true.

Pirates will pirate unless you give them a compelling reason not to. Legitimate customers will stay that way unless they feel piracy is an action they are ethically comfortable with. This kind of garbage makes that happen.

So for every iPod that would possibly hold a good couple of hundred Universal tracks amongst the thousands on there, I'd guess this kind of thing completely turns us nerds towards piracy rather than CD purchases/legitimate downloads. Is that $1 per iPod really going to make them as much money as the $xx they have lost on CDs and downloads? I'd guess not. Even if only 1% of people buying iPods pirate Universal tracks instead of buying them because of this deal (if it happens), it would be a loser for Universal. And of course the only people not financially at a loss because of it will be people who buy tracks, not the pirates who are back in the black as soon as they soak up the $1 surcharge by illegally downloading a Universal album as soon as they get their iPod.

If Apple did have the misfortune to be made to accept this kind of thing (unlikely right now I'd think, but you never know after a couple of ad-laden Zune-ar years), they should add the $1 to the price of the iPod so people ask "why does it cost $201?" and they should tell people on their web-site exactly why as well, providing details of how to get in touch with Universal to express their thanks.

Sorry if I've repeated any points already made... it's a Universally idiotic idea.
---
Tags | Red vs Blue | Caboose |
Actually it is less than 50% the screen area of an iPad. Maybe you should check your math before calling someone stupid.

iPad display is about 45 square inches
Playbook display is about 21.5 square inches

I got confused, but nonetheless the smaller screen results in smaller body which in turn means better portability. Which A LOT of individuals want.

And before calling out irony, "your maths" has an 's' at the end. Thanks for playing.
---
its season 5 of red vs blue and caboose is my favorite character that i made a tribute montage kind of thingy I don#39;t own RvB.
HecubusPro
Aug 27, 06:25 PM
I hate to say it, but I think the chances of Apple dropping the merom chips into laptops before September 5th are pretty slim. It's probably more likely that the waiting times are due to back to school rush shortages; Apple has doubled its laptop market share with the Macbook. http://arstechnica.com/journals/apple.ars/2006/7/25/4753

I agree 100%.

In addition, thinksecret reported earlier this month that we might be seeing an updated case for the MBP. http://www.thinksecret.com/news/0606macpro.html While this would be a good thing, because it alludes to Apple maybe addressing the heat issue, it is pretty unlikely that Apple would start shipping a machine to buyers without diclosing that the case looks different.

I've always loved the current look of the aluminum enclosure for the MBP's, so I'm not necessarily looking for a different enclosure, though I wouldn't mind if they did. It's what's inside that counts, right? :p

IMO, I believe the new enclosure will basically add easier access to swappable HDD's like the MB. It doesn't seem appropriate for a lower end model computer to have a feature the professional level model should have. That's why you pay the big $. I think the enclosure will remain the same, but we'll see an update that will allow users to change out their hard drives if they choose.

Apparently, the September 5th date stems from reports that Apple is scheduled to recieved a massive product shipment from Asia. http://www.appleinsider.com/article.php?id=1965 This coincides with other reports of the new Macs being ready "after Labor Day."

Agreed again. I know it's exciting to think that we'll see new macs with merom tomorrow, but I think that's 99% unlikely to happen considering the report stated that Apple will receive "a massive product shipment from Asia" on the 5th of September (remember, remember the 5th of September:cool: ) that still doesn't take into account the time it takes to ship from their warehouses where they received those shipments, to their retail outlets--Apple stores, etc. My guess would be that we'll begin seeing merom MPB's between the 7th to the 22nd in stores and online. Perhaps that's not a bold prediction, but I think it's a safe one. :D

It's pretty safe to say that we will be able to get our Merom Macs at the very latest by the second week of September; thus, we will all be able to capitolize on the ipod deal that runs through the 16th. Personally, I think that the likelyhood of time running out on the nano deal is pretty slim because that sale is likely in response to an imminent refresh in the nano's own product line. http://buyersguide.macrumors.com/

Though I certainly do hope they'll be available in time to take advantage of the free Nano before that deal runs out on the 16th.
---
opinioncircle
Mar 19, 03:38 PM
When will you people realize that Obama is not in charge? You're not in charge either. Corporate interest rules the USA, Libya has 2% of the world's oil supply and a lot of companies have interests there. No one intervened militarily in Rwanda or East Timor. You guys can continue to have your little left vs right, conservative vs. liberal distraction of a debate, meanwhile the real people running the show don't give a rat's ass about any of it.

I do agree with you to a certain extent. I still feel there is room to make things happen, but the trio money/power/interests is the big factor in decisions made.

I am openly disappointed with President Obama. It seems he's chasing something that he can't have, i.e. appreciation from each and every American (left and right included).

He's gone soft on several issues, and instead of taking advantage of the position the Dems were in DC, they tried to find a false consensus. Sad is the only word coming to my mind when talking about President Obama 1st term.
---
Oh man.... I sure these new processors make their way into the PowerMac G5.
---
i am looking forward to this game, no matter if it's got standard and premium cars.

yeh im over the bitching - just make the physics right and ill play it in 8 bit colour!
---
Display playbook = 7"

Display iPad = 9.7"

That's not half the size.

And before calling out irony, "your maths" has an 's' at the end. Thanks for playing.

Dude go back to school. And pay particular attention to learn about diagonal lengths and surface areas of rectangles.
---
Bill McEnaney
Apr 30, 08:24 PM
Doesn't mean its a good idea or helpful to the nation, but its not libel/slander if its true.
Fair enough, but I think many are willing to make hasty public comments about others. On Chopped, a program on the Food Network, a judge accused a competitor of lying when the competitor said that before the show, he had already used an ingredient that he used incorrectly on the program. Maybe the contestant's other dish came out poorly when he first used that ingredient. I've written some programs in IBM 370 assembly language. So I've that language. But I've forgotten what I learned about it.

On other message board some posters accused others of homophobia, sounding as though they couldn't have cared less about whether or how much they harmed the reputations of the accused. On other boards, some posters accused me of homophobia, too. Unfortunately, I doubt that the accuser even wonder whether it would have been better to send me a private message instead.

I know that some people here believe that I'm too socially conservative. Although they may be right, I prefer too much caution to too little caution.

To their credit, everyone here has treated me politely, even when I've said things that offended them. Compared to posters I've met at some other boards, people here, including Lee Kohler, control themselves admirably. But if I, and I do mean I, calumniate someone politely publicly, privately, or both, polite wording doesn't make up for the harm I do to the calumniated person's reputation.
But its clear what you are implying
I didn't intend to imply anything.
---